Contact Centre
Interview with Mattie Minas, GM, Customer Contact Centres at Spotless Group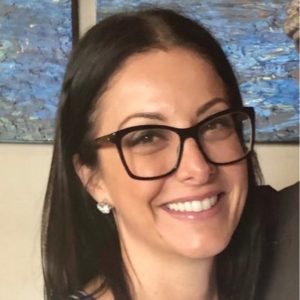 In this exclusive interview with Spotless Group, Mattie Minas, General Manager, Customer Contact Centres, reveals COVID learnings at one of the largest providers of integrated facilities services in Australia.
How did the Spotless contact centre change through Covid?
The biggest change for our Contact Centre was a transition from a 100% office-based environment to a full work from home (WFH) solution.  The safety of our people is our number one priority so we had to move quickly to minimise risk and avoid any disruption to service.
There were a number of changes that were attributed to COVID, such as, permanent work from home arrangements, slightly reduced volumes, impacts to employees, family members, friends – life changed for everyone.  However, I'm proud of the way the Contact Centre team were able to continue to support customers 24/7 with little disruption. This has also helped shape our new blended operating model, providing our contact centre consultants with the option to work from home and the office.
What was the biggest learning and what was the toughest challenge you encountered?
Dealing with unknowns is challenging.  Like most, I haven't experienced life in a global pandemic.   As a leader, changing our ways of working overnight from an office to a virtual environment was a challenge.
My key learnings from COVID-19 was that it helped to fast-track our ability to transition to home.  It has also helped to demonstrate that with the right tools, technology, people and support you can do most jobs from almost anywhere. 
How would you describe your leadership style?
Open, honest, transparent.  Leading with purpose, with our customers and people at the heart of everything we do.
I've been blessed to work with and be guided by amazing people across my career, who have often referred to my leadership style as authentic and "keeping it real". I'm proud of that, and have really stayed true to who I am as a person.
What Contact Centre trends are you predicting for 2021?
I think the trend for contact centres will be that remote working or hybrid models will continue to grow as a viable permanent operating solution.
For me personally, it's important to ensure we are progressive and provide employees with flexible work options in order to attract and retain the best talent.
Technology will also continue to play an important role. When used well, the data can enable us to better understand the customer journey to improve customer experiences.
And finally, I foresee a continued investment in hiring, training and developing people.  Customers still want and need to talk to people and we need to ensure the right level of training, coaching and development is invested in our frontline staff who are managing customer interactions and conversations. 
The best technology in the world can't replace the best people delivering the best experience!
Related Content
2021 Guide to Technology for Contact Centres and Customer Experience