The Next Revolution in Contact Centres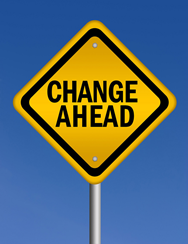 The contact centre industry is in an era of "multiplicity" – multiple channels of contact, a rich array of technology solutions and deployment options, and multiple delivery location choices on, near and offshore. That's not to mention inhouse, insourced, outsourced and DBOT models.  But a revolution is underway adding yet another dimension to the industry, this time in the area of contact centre support functions. And that revolution is the managed service model.
The managed service model suits clients who regard line management of a contact centre as core business, but are happy to outsource technical and specialised functions such as technology, data analytics, knowledge management systems and workforce optimisation.
Workforce management (WFM)-as-a-service is an area to watch, predicted to grow quickly for the following reasons:
Access to talent
In many markets, the industry is growing and changing too quickly for many support functions to keep up. There is huge demand for true WFM specialists, but a shortage of supply, pushing costs up. WFM-as-a-service gives contact centres access to the industry's brightest talent.
Economies of scale
As mentioned, talent is expensive. Technology can also be expensive. Both are even more difficult to afford in the small to medium-sized market. Purchasing technology and expert labour together as a bundled service can allow contact centres to spread that cost and take advantages of economies of scale.
Cost savings
These economies of scale can lead to significant cost savings, because support functions lend themselves to offshore delivery. Being able to keep your customer contact centre onshore but take advantage of offshore labour rates in support areas can lead to large savings, without compromising the quality of service to customers.
Access to technology
Maintaining state-of-the-art technology platforms means upgrading regularly, procuring the right supplier, and spending a lot of time and money, not to mention constantly retraining support staff. WFM-as-a-service means getting access to the latest technology through a service provider that enjoys a strong relationship with technology providers and is able to always stay on the cutting edge. Alternatively, if you have already invested in technology, a managed WFM service provider can offer expert knowledge and experience in the use of that technology.
Scalability
Software licenses and WFM specialists are generally required on a per agent basis. But staffing levels may vary dramatically throughout the year and can be subject to significant spikes, troughs or long term growth. WFM-as-a-service allows for a degree of scalability that cannot be easily accommodated internally.
Independent recommendations on resourcing
If you outsource your customer service, particularly to multiple vendors, then determining exactly to what degree your vendors should be staffing can present conflicts. Per call pricing motivates outsourcers to err on the low side, putting service quality at risk, while per hour pricing motivates them to err on the high side, increasing costs. Multiple vendors will often result in a lack of holistic enterprise-wide planning and real-time management. A provider of WFM-as-a-service will have an objective and holistic view aimed at balancing service levels and cost.
Adopting new channels
As contact centres offer new channels (such as chat or social media) and adopt new technologies, they face new challenges. A partner that has successfully implemented this change for other contact centres can save a lot of trial and error.
Experience
No matter what challenges you are facing in your contact centre, you are not the first. Someone else has encountered that problem before and solved it. Managed service providers allow you to delve into a wealth of knowledge and experience garnered from numerous industries and clients.
WFM-as-a-service offers contact centres, whether in-house or outsourced, whether large or small, a new opportunity to benefit from technology and expertise that would not generally be within their reach. The result of utilising these opportunities is more efficient service, greater customer satisfaction, higher employee engagement and significant cost savings.
Please contact us for more information about WFM-as-a-service.