Contact Centre
Contact Centre and CX Predictions for 2021, according to Australia's Customer Leaders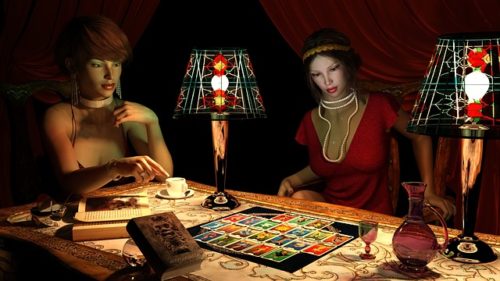 What are Australia's contact centre and customer experience leaders predicting as the top trends for 2021?
We spoke to executives from organisations including NRMA, Booktopia, Avant, Aon, Intuit QuickBooks, Department of Transport (WA) and Prospa. Here's what they said.
The Human Connection
According to Lesley Hunter, Director of Client Services at Aon, the need for human connection will be a prominent trend in 2021. There will be ongoing uncertainty, and customers want reassurance that the organisation is there to support them. "Whilst we may always want to leverage online platforms and new technology, the time is not now – people need the voice of a human at the other end of the phone, therefore from a CX perspective, it's about providing exceptional soft skills capability for call centre colleagues, not just order takers and pushing for the next sale. It's about taking the time to connect", said Lesley, who also noted the increasing need to support customers affected by family violence.
Gabrielle Dracopoulos, Head of Customer Success & Experience at Intuit QuickBooks, echoed this sentiment. She says that amidst the drive to self-service, "we must not lose sight of the human element, empathy and connection". Gabrielle notes that each experience leaves a customer with a memory of the interaction with your brand. "It's time to design out that memory by knowing your moments that matter most to customers. The key moments that you may have mapped out a year ago have most likely changed. As we head into 2021, it's a good time to refresh your understanding of who your customers are, what's most important to them and how you can deliver on these moments."
Hybrid and remote working
Angelo Azar believes that 2021 will provide the contact centre industry an opportunity to continue building on remote operational teams and digital strategies. "Recent circumstances forced many organisations to move to remote working quite quickly. Positively, this provides a catalyst for continued flexibility within the industry which will enable improved recruitment and retention strategies, ultimately benefiting customers. The key to this will be designing and delivering programs that support remote learning, coaching and development to ensure continued employee growth and customer experience optimisation. Digital first strategies will enable this further with improved delivery of omnichannel customer interactions and responsiveness to future operational disruptions so that customer satisfaction remains prioritised."
Productivity will be a key focus in the new work-from-anywhere paradigm.
Supporting team productivity will be a big focus in the new remote/hybrid working paradigm, says Margot Birbeck, Head of Customer Operations at one of Australia's most successful fintechs, Prospa. She says 2021 will be "all about how teams can work together optimally, regardless of location. It will be key to ensure our people are engaged and supported."
Companies offering a continuation of flexible working arrangements will win big in 2021, according to Paul Cahill, Head of Member Services at medical insurer, Avant Mutual. Paul is forthright in his view – "for contact centres the jig is up, our employees do not need someone standing over their shoulder to do a great job, and work from home is a right that has been earned the hard way."
Taking care of employees
While the pandemic took a toll on everyone, those working on the frontline, such as contact centre agents, faced additional pressures of dealing with distressed customers and working longer hours. Alex Huntley, Head of Customer Experience at Booktopia, predicts that "as COVID-19 related challenges persist, the inevitable drain on people's emotional and physical energy will take its toll. Keeping our teams motivated, engaged in their purpose, supported and also helping manage their individual circumstances will all be super important for success in 2021."
The rise of chat and messaging
From January to September 2020, Australian consumers' use of messaging for customer service remarkably doubled. NRMA's Tina Morrell, General Manager, Customer Strategy & Experience Design, explains this shift to digital: "COVID fast-tracked certain consumer segments to digital, for example people who would previously have felt most comfortable with a face-to-face interaction, which lockdowns prevented. The digital trend is expected to continue, as consumer confidence increases, and the underpinning technology evolves." Tina notes a rise in social media, chat and messaging channels, highlighting how channel choice for consumers will be key to driving engagement.
The year of AI and analytics
Customer conversations contain a goldmine of data, yet Australia has been a laggard in adopting interaction analytics software and services.
2021 may well be the year analytics sets in as the gold standard for contact centres, as organisations race to understand how employees and customers are adapting to new processes, products and policies.
Prospa is one company that has successfully implemented speech analytics.  Margot Birbeck says, "having established the base program, providing reliable measurement for compliance and conversation quality, the next step is to harness the real-time visibility to support customer experience and sales effectiveness. We've designed extensive scorecard monitoring for elements such as 'understand my customer', 'meeting customer needs' and 'delivering value'. I'm taking a unique approach in that we've given teams access to the analytics platform to support self-learning and continuous improvement.  In addition, the program will provide powerful insights for our marketing and design teams."
Tina Morrell at NRMA expects "a shift to AI where call centres can assess their calls more efficiently, whether for quality assurance purposes or call driver analysis".
Biometrics and IVR bots
Steve Mitchinson, Executive Director Drivers and Vehicles at WA's Department of Transport, believes "there will be two clear trends that gain momentum and mainstream adoption in 2021:
the use of biometrics – as a result of the great work being done across the country at a State and Federal level to develop robust physical and digital identity environments, we expect to see a dramatically increased use of biometrics to identify calling customers, which will reduce friction for the customer and save our employees from the brain-numbing task of repeatedly having to ask customers essential questions.
the acceptance of IVR Bots – the secondary trend I think will start to flourish is the use of bots as part of the IVR structure. By way of example, my agency is responsible for taking all calls related to COVID-19 for WA and, since deploying a bot, we have seen it deflect over 70% of calls. This has been critical to us being able to effectively respond to the dramatic spikes (typically a quadrupling) in calls when there have been outbreaks in other jurisdictions, without compromising service levels to existing customers. And just as importantly, it strips out the simple repetitive calls, freeing up staff to focus on responding to complex questions from concerned citizens, which in turn leads to higher levels of engagement."
New expectations
Paul Cahill raises an interesting point about new consumer expectations: "In 2020, we saw businesses going out of their way to stay connected with customers, with a lot of cumbersome and bureaucratic rules (friction points) removed from the service experience. Examples include: deliveries left at the front door without needing a signature, obtaining a script from the doctor without a physical visit, and the local café now accepting cashless transactions. As vaccinations are released and business looks to return to normal, beware that the CX expectation has been reset."
Advancements in technology and customer experience are rarely rewound, and 2020 set a new bar for what is possible in 2021.
A changing outsourcing landscape
In 2019, who would have thought that Telstra would announce it's bringing back all its call centre activity onshore by 2022, leaving partners in India and the Philippines to manage digital interactions only. But that's what happened, as COVID triggered companies to reassess their contact centre geo-footprint. Matchboard's Sharon Melamed notes that in parallel to some companies repatriating work, others have taken the opportunity to diversify their operational risk by looking further afield to Tier 2 destinations: "We've seen an uptick in awareness of, and interest in, countries such as Fiji and South Africa. Every country has its strengths and weaknesses and there's a trend to mitigate the risk of disasters – such as weather events or pandemics – by not putting all your eggs in one country's basket."